Inhale. Warszauer. Exhale.
Part immersive hospitality with customized services, part social hub with common dining and open-air terrace, part intimate residency thanks to limited number of rooms.

Warszauer is an expansion of this simple idea of slowing down. We close the door to a bustling city and open a modern sanctuary.
Warszauer offers 10 rooms and apartments, ranging between 15 and 40 square meters, some with private balconies or terraces. Each room is different and unique in terms of design.

Relax on a common terrace overlooking historical Kazimierz or downstairs, at the spacious dining room. Everything here is for a reason – designed to be savored and enjoyed slowly.

At Warszauer every room has its unique aesthetic.
Every corner tells a story of a designer.
We believe that the power is in the detail - from unique furniture to local artworks , all materials, colors and textures define the vision of creators.
In each room you can find most iconic furniture from brands like :
GUBI, & tradition, MENU, CASSINA, Marcel Breuer, NORR 11.
All the pieces of art come from Polish artist Tomasz Opaliński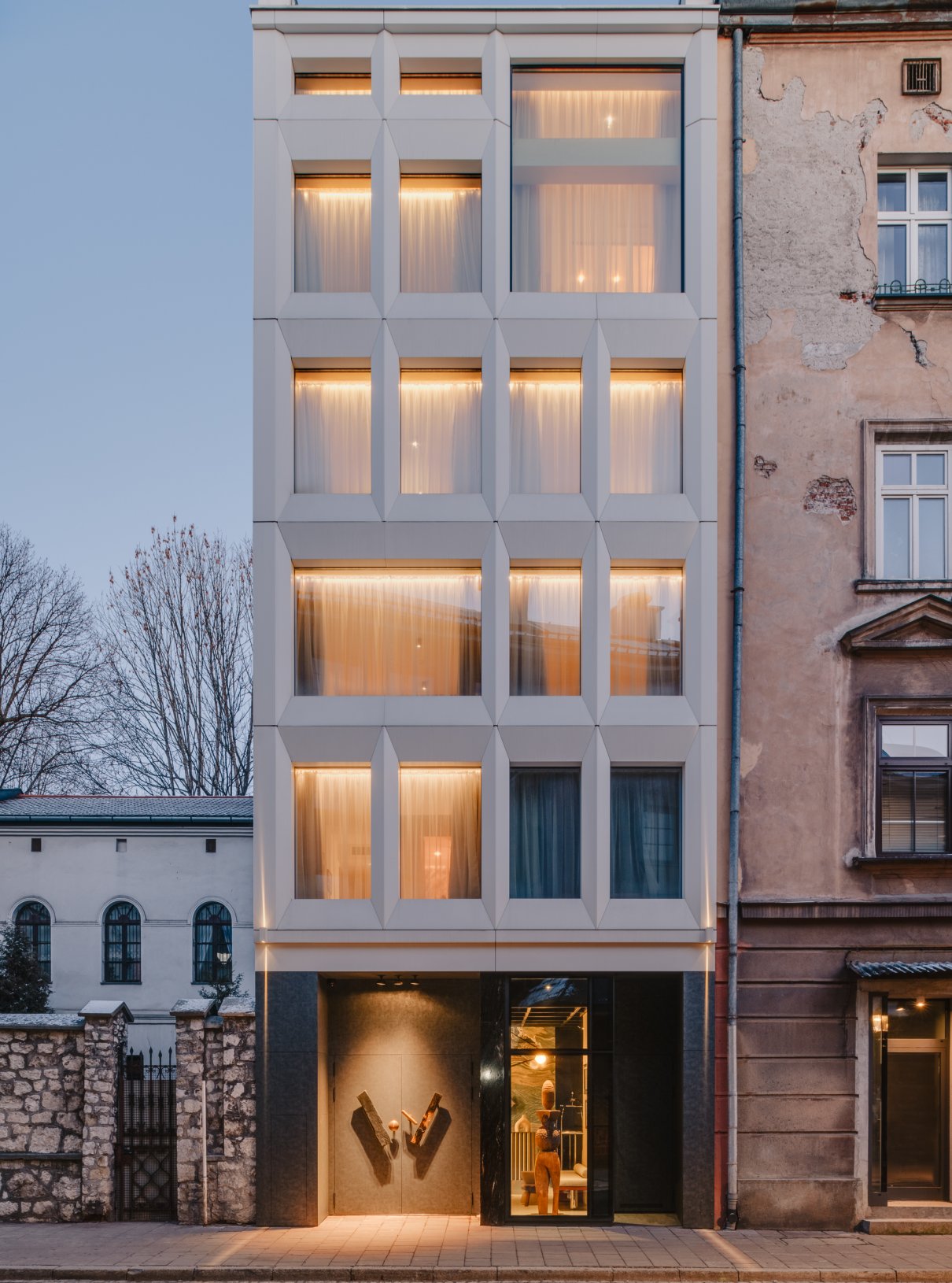 Newsletter
Subscribe to the newsletter and we will inform you about our occasions and news in Warszauer.